24 teams are separated into the following groups: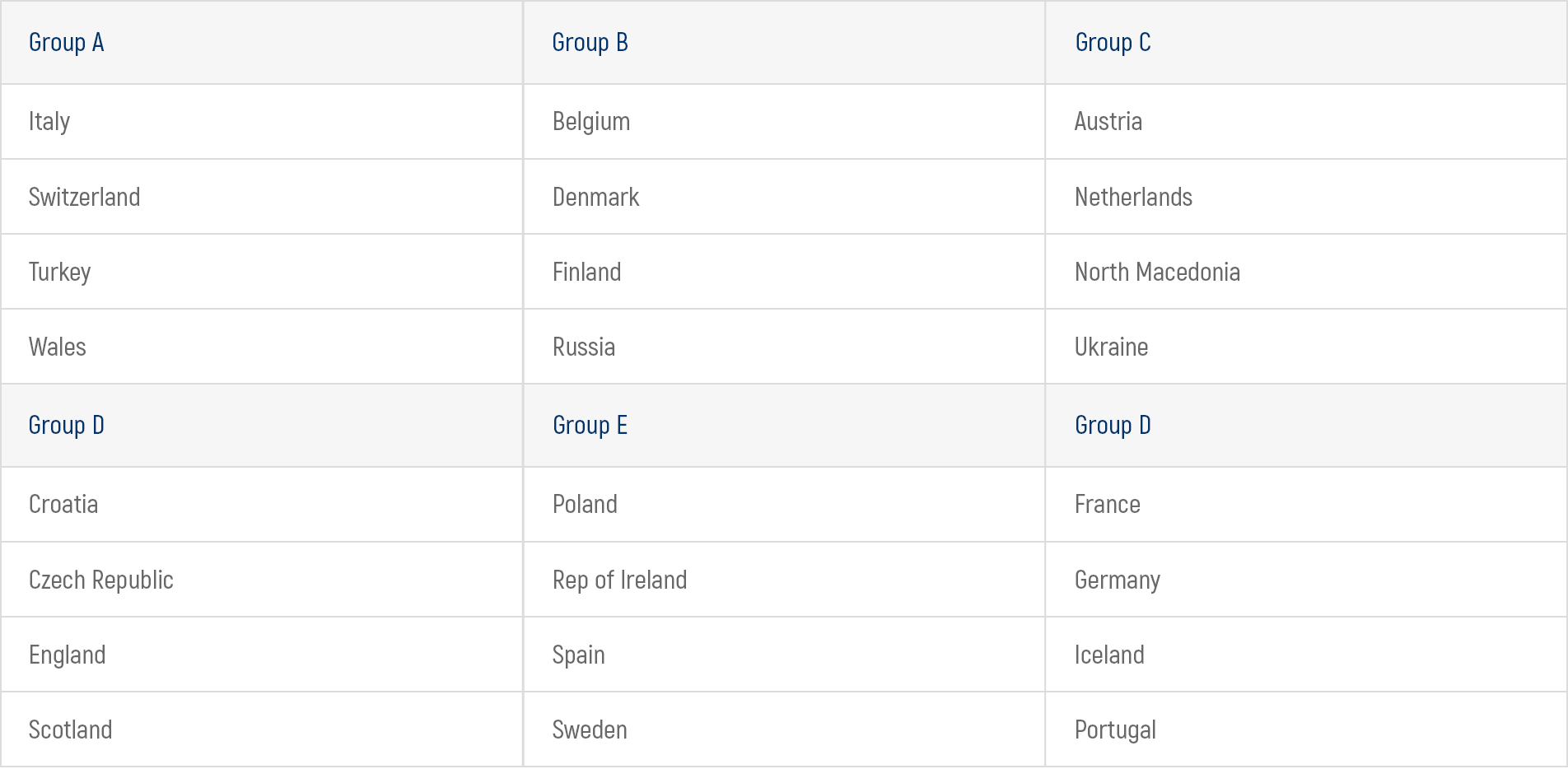 Each team plays each of the other teams in the group once, with 3 points awarded for a win, 1 for a draw and none for a defeat.
The group stage schedule is as follows: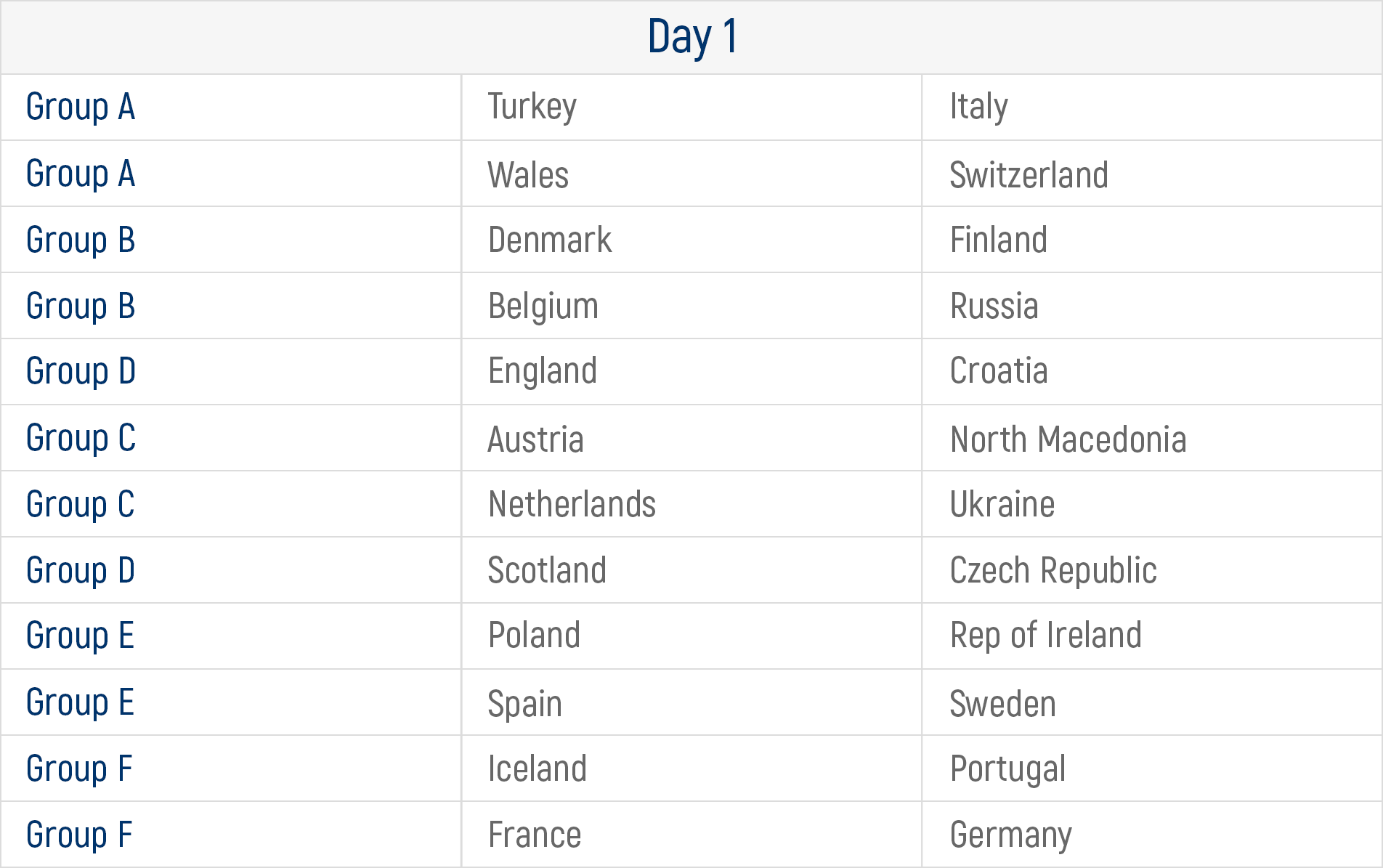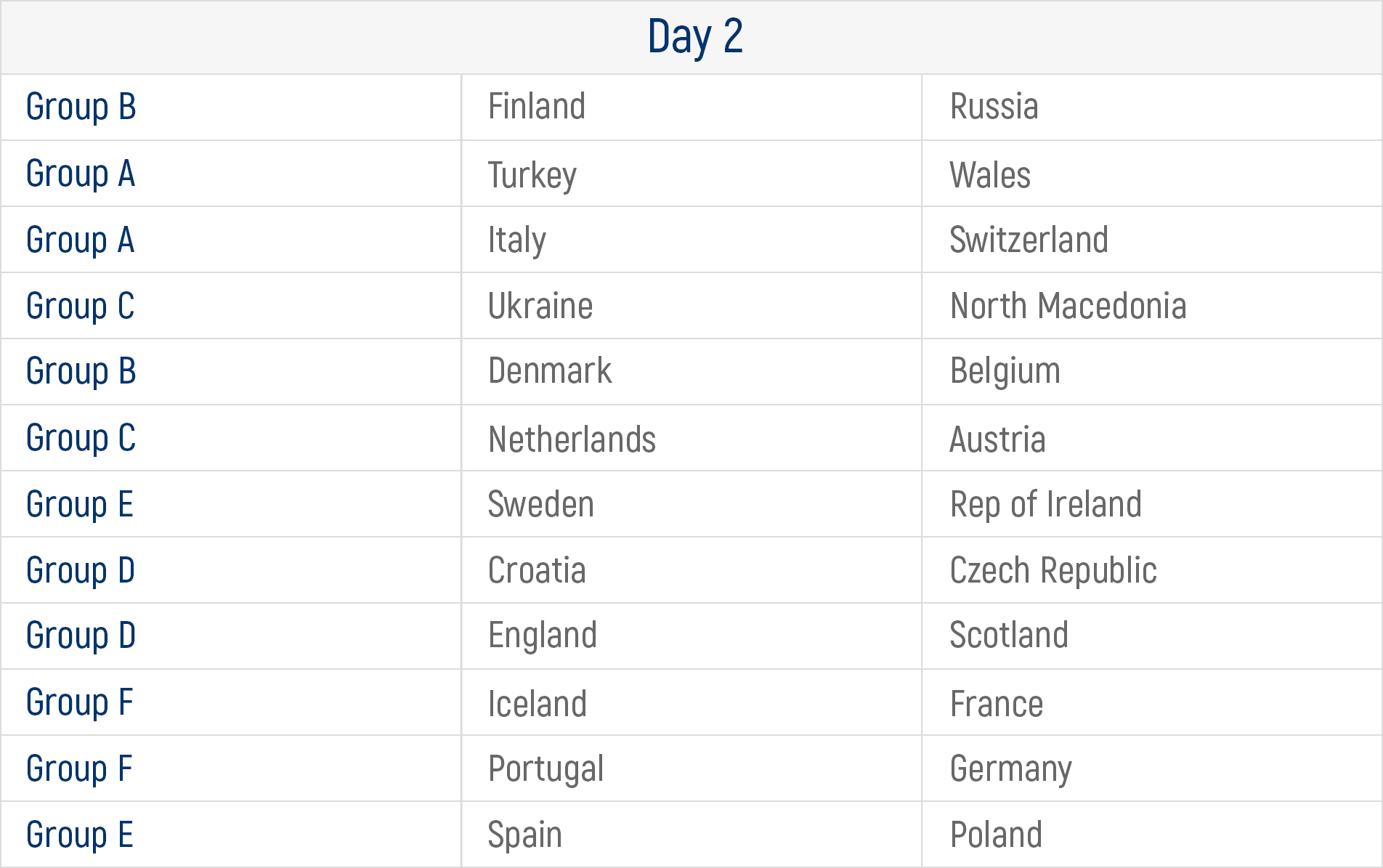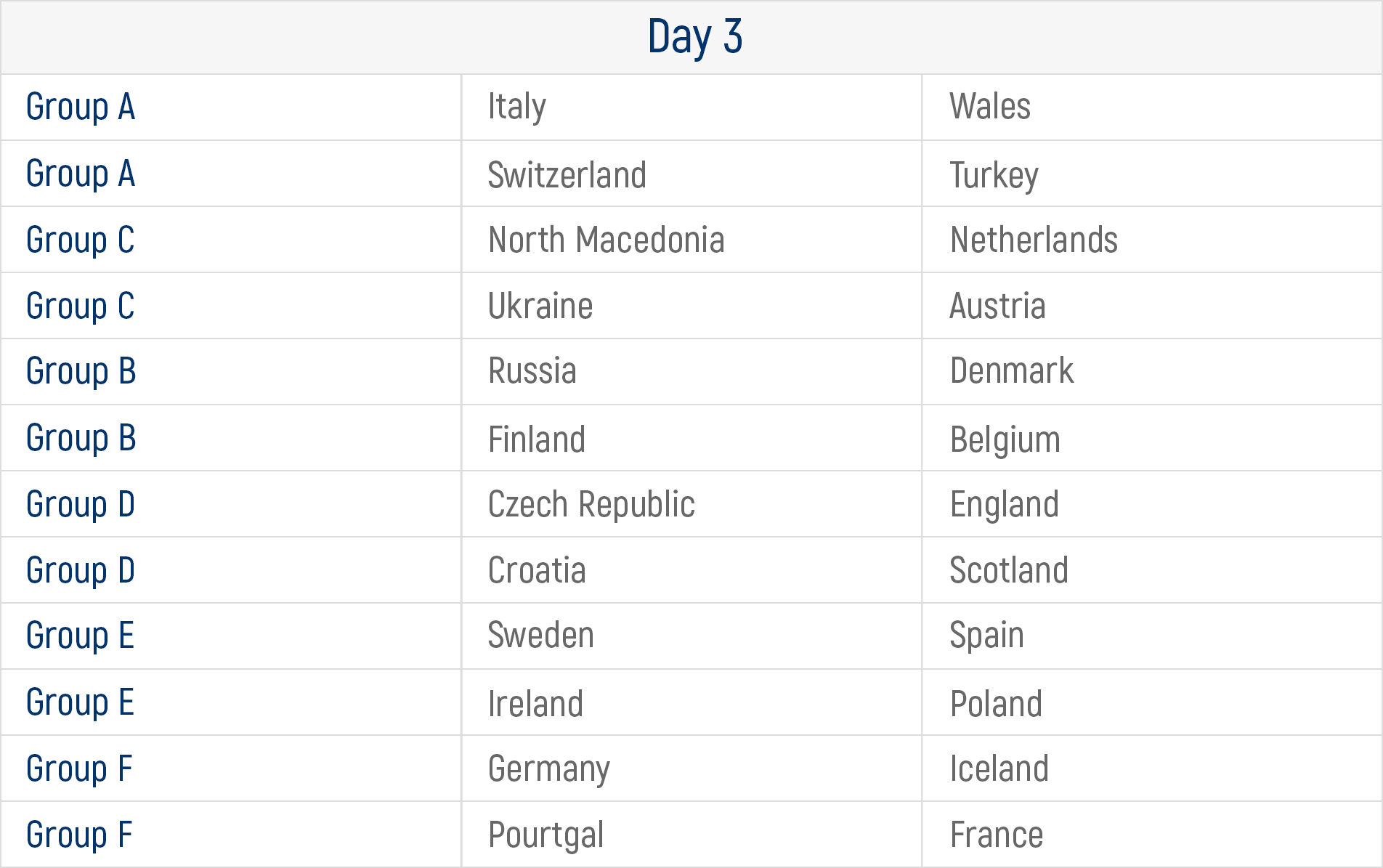 The team named first is considered the home team for kit selection purposes.
On completion of the scheduled group fixtures, final group standings are compiled with the top 2 in each group going through to the knock-out stages, along with the 4 best third-placed teams. In total, 16 teams progress through to the knock-out rounds.
EQUITY OF POINTS IN GROUP STAGE
If 2 or more teams in the same group are equal when all group games have been played, the following criteria are applied in order to determine the final rankings:
Higher number of points obtained in the matches played among the teams in question
Superior goal difference from the matches played among the teams in question
Higher number of goals scored in the matches played among the teams in question
If after applying a-c, teams still have an equal ranking, a-c are applied exclusively to the matches between the remaining teams to determine their final ranking. If this does not lead to a decision and teams are still equal, the following criteria apply:
Superior goal difference in all group matches
Higher number of goals scored in all group matches
Higher number of wins in all group matches
The higher position in this ranking list:
Belgium
France
England
Croatia
Portugal
Spain
Switzerland
Italy
Netherlands
Germany
Denmark
Sweden
Poland
Wales
Ukraine
Austria
Turkey
Republic of Ireland
Russia
Iceland
Czech Republic
Scotland
Finland
North Macedonia
CRITERIA FOR THIRD-PLACED QUALIFICATION
To determine the 4 best third-placed teams, the following criteria are applied:
Higher number of points
Superior goal difference
Higher number of goals scored
Higher number of wins
The higher position in this ranking list:

Belgium
France
England
Croatia
Portugal
Spain
Switzerland
Italy
Netherlands
Germany
Denmark
Sweden
Poland
Wales
Ukraine
Austria
Turkey
Republic of Ireland
Russia
Iceland
Czech Republic
Scotland
Finland
North Macedonia
KNOCK-OUT STAGE STRUCTURE
The four best third-placed teams are assigned their opponents by the following structure: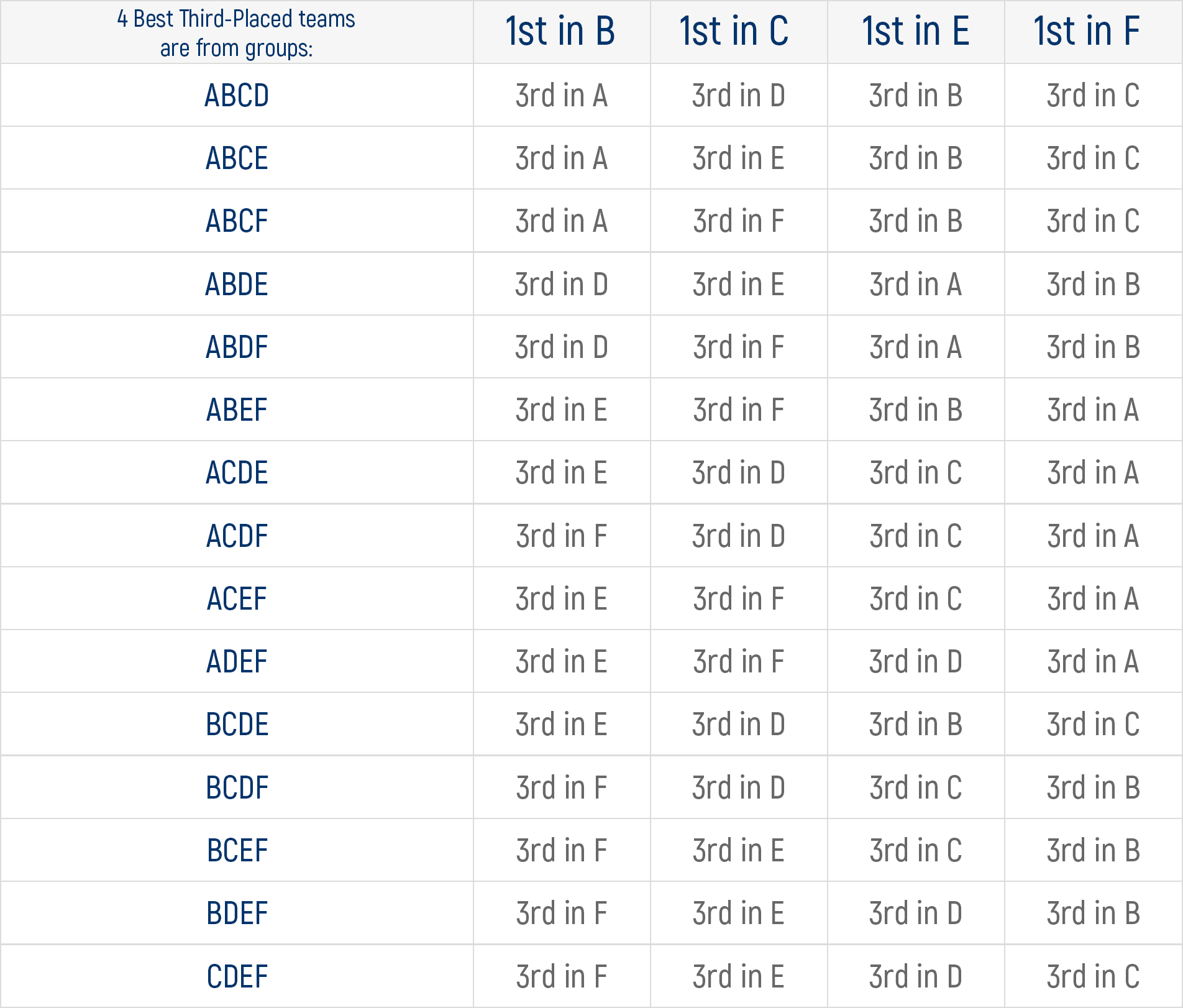 The 6 group winners, the 6 runners up, and the 4 best third-placed teams play the round of 16 as follows: