INSPIRED LAUNCHES SPACE INVADERS ROULETTE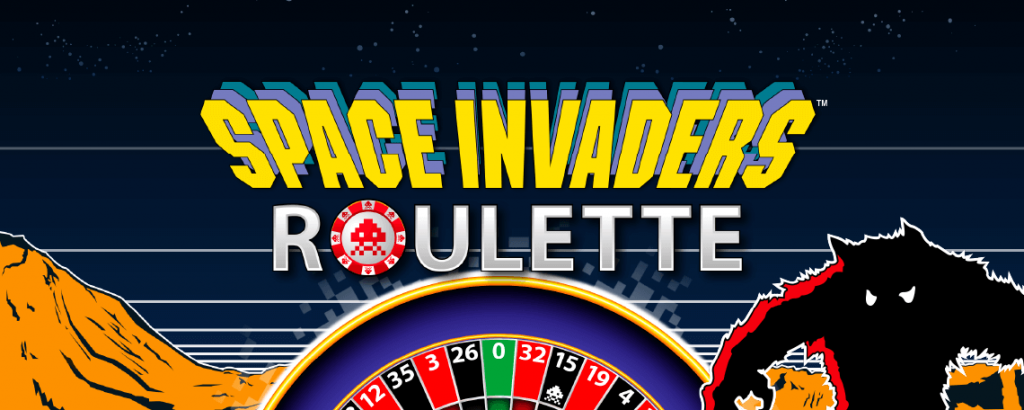 11 February 2022 – Inspired Entertainment, Inc. ("Inspired") (NASDAQ: INSE) is pleased to announce the launch of Space Invaders Roulette, an officially licensed Space Invaders game from TAITO CORPORATION.
Bringing the joy of a casino roulette to life, Space Invaders Roulette is packed with lively new features offering great fun for players coupled with potentially lucrative cash pay-outs.
The game's special Cannon symbol shoots up to five Invaders on every spin, revealing special enhanced odds for bets on the selected numbers. Offering excitement and interactive gameplay, players get the chance to shoot the UFO down and double the game's unique number multipliers. Brimming with multiple ways to win, players may have an opportunity to increase their winnings up to 500x the bet on a single number.
Steve Collett, Chief Product Officer at Inspired, said: "Space Invaders Roulette combines the thrill and popularity of roulette with one of the most well-known gaming brands of all time, in what we think will become one of this year's most legendary iGaming launches. Its gameplay simplicity and fuss-free mechanics will no doubt attract a variety of players from novices to roulette enthusiasts, all in it to win big!
"Our iGaming portfolio is brimming with an array of fantastic titles, with diverse themes and an assortment of varying mechanics to attract a range of different player types. Space Invaders Roulette adds more breadth and ingenuity to our thriving mix of premium online and mobile games."
Space Invaders Roulette is a medium-volatility game with a return to player (RTP) rate between 94.74% and 97.3%, aimed at the casual online casino player.
Head over to Inspired's website to sample Space Invaders Roulette here: https://inseinc.com/interactive/games/space-invaders-roulette/
For all Inspired's other online and mobile games, head here: https://inseinc.com/interactive/games
Ends
About Inspired Entertainment, Inc.
Inspired offers an expanding portfolio of content, technology, hardware and services for regulated gaming, betting, lottery, social and leisure operators across land-based and mobile channels around the world. Inspired's gaming, virtual sports, interactive and leisure products appeal to a wide variety of players, creating new opportunities for operators to grow their revenue. Inspired operates in approximately 35 jurisdictions worldwide, supplying gaming systems with associated terminals and content for approximately 50,000 gaming machines located in betting shops, pubs, gaming halls and other route operations; virtual sports products through more than 32,000 retail venues and various online websites; digital games for 170+ websites; and a variety of amusement entertainment solutions with a total installed base of more than 16,000 terminals.  Additional information can be found at www.inseinc.com.
About TAITO CORPORATION
TAITO Corporation (TAITO) is a wholly-owned subsidiary of Square Enix Holdings Co., Ltd. With headquarters in Tokyo, Japan, TAITO operates core businesses such as game arcade operations, manufacturing coin-operated game machines, and mobile phone content services. A seminal part of gaming history, TAITO caused a worldwide sensation with its arcade legend, SPACE INVADERS, and developed such fan favorites as PUZZLE BOBBLE (BUST-A-MOVE) and ARKANOID. Today, TAITO continues to thrill game lovers of all generations by offering both classic and new family-oriented titles on the latest gaming platforms. TAITO delivers a wide range of entertainment experiences with the goal of providing consumers with fresh surprises and new discoveries.
More information on TAITO can be found on the Internet at https://www.taito.co.jp/en.
About SPACE INVADERS
Planned, developed, and released by TAITO Corporation (TAITO), the 1978 arcade game SPACE INVADERS became an instant global phenomenon. Today, its iconic characters frequently appear both in licensed projects worldwide and as TAITO's corporate mascots.
Chosen as an art collection of MOMA, and a collaborative character with famous fashion brands, SPACE INVADERS is still loved all over the world today.
TAITO is the exclusive owner of the global intellectual property rights, including copyrights and trademarks, for SPACE INVADERS and its characters, and takes an active role regarding new SPACE INVADERS-related enterprises.
Forward-Looking Statements
This news release contains "forward-looking statements" within the meaning of the "safe harbor" provisions of the U.S. Private Securities Litigation Reform Act of 1995. Forward-looking statements may be identified by the use of words such as "anticipate," "believe," "expect," "estimate," "plan," "will," "would" and "project" and other similar expressions that indicate future events or trends or are not statements of historical matters. These statements are based on Inspired's management's current expectations and beliefs, as well as a number of assumptions concerning future events.
Forward-looking statements are subject to known and unknown risks, uncertainties, assumptions and other important factors, many of which are outside of Inspired's control and all of which could cause actual results to differ materially from the results discussed in the forward-looking statements. Accordingly, forward-looking statements should not be relied upon as representing Inspired's views as of any subsequent date and Inspired does not undertake any obligation to update forward-looking statements to reflect events or circumstances after the date they were made, whether as a result of new information, future events or otherwise, except as required by law. You are advised to review carefully the "Risk Factors" section of Inspired's annual report on Form 10-K for the fiscal year ended December 31, 2020, and in Inspired's subsequent quarterly reports on Form 10-Q, which are available, free of charge, on the U.S. Securities and Exchange Commission's website at www.sec.gov and on Inspired's website at www.inseinc.com.
Contacts:
Trade Press
Karen Hamblen
+44 (0)7 973 474 42
Investor Relations
+1 646 565-6938
For Press and Sales
@Inspired_News