Inspired Nominated for Two SBC Awards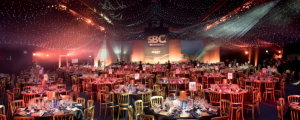 INSPIRED NOMINATED FOR TWO SBC AWARDS
Inspired have been nominated in two categories for the upcoming SBC Awards 2019, including Best Virtual Football Product for V-Play Football 2 and Best Virtual Sports Product for V-Play American Football.
Inspired have had a successful year on the awards circuit in 2019, being recognised as the best virtual sports supplier at both the EGR and Gaming Intelligence Awards.
Now in its sixth year, the SBC Awards recognise the excellence and achievements of operators, affiliates and suppliers from across the industry. The Awards are to be held at the Battersea Evolution in London on the 3rd of December.
For the full shortlist click here – https://sbcevents.com/sbc-awards/#shortlists
Contact:
Aimee Remey
Aimee.remey@inseinc.com
+1 646 565-6938