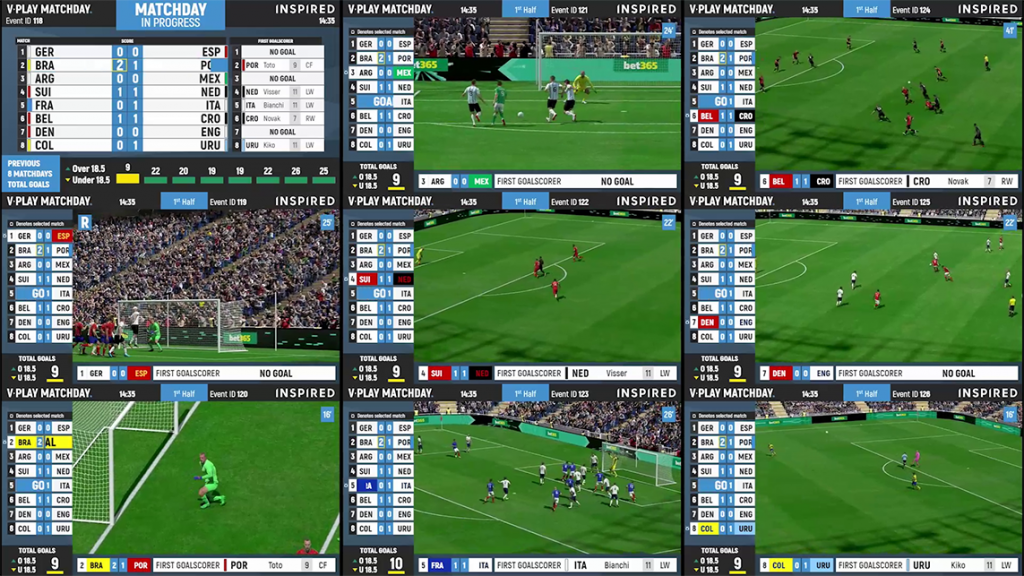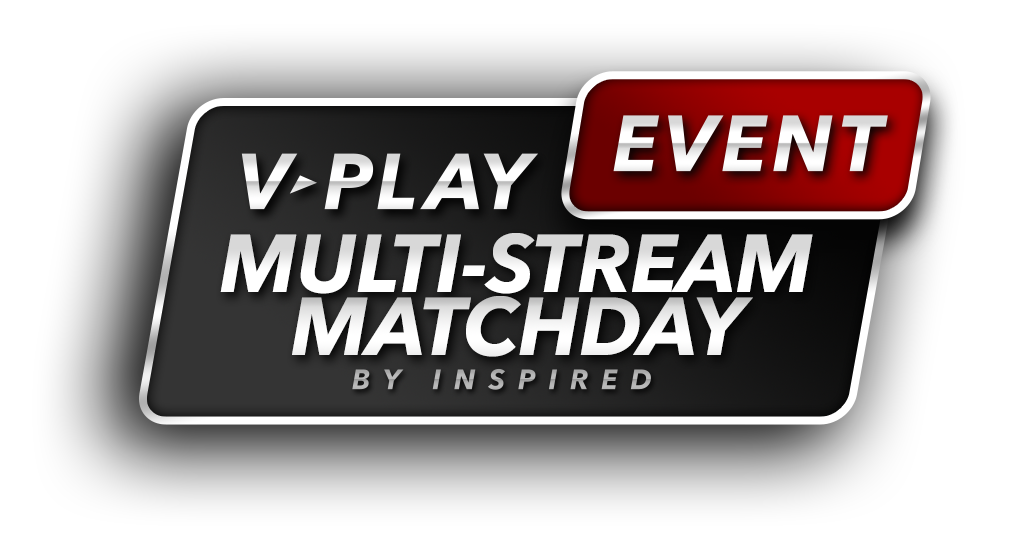 Multi-Stream Matchday™ is the new V-Play Soccer game for online players.
Using the latest incredible V-Play Soccer 3 graphics, eight games take place simultaneously with popular accumulator bets encouraged across a wide range of familiar markets.
A dedicated stream is provided for each fixture, players can choose which of the eight games to watch at any time. Each channel also provides updates on all the games, allowing easy tracking of each game scores.
Is one game currently letting you down in your accumulator? Switch to that game and see the action unfold. An optional ninth stream is available displaying a summary screen of all matches.
Customizations are also available around the teams involved and pricing structures and personalized branding can be added including advertising hoardings around the pitch.
A wide range of betting markets are available:
Match Betting
Under/Over Goals
Both Teams to Score
Correct Score
Match Betting and Both Teams to Score
Under/Over Total Goals across all games
The ultimate Matchday experience has arrived and is available online 24/7. It's Matchday and we're putting the player in control.
For more information contact inspiredsales@inseinc.com