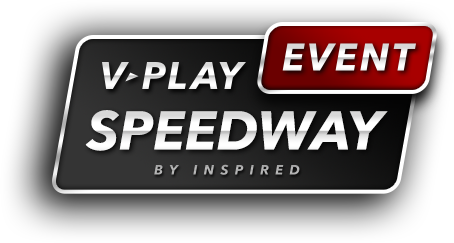 V-Play Speedway™
Experience the full throttle thrill of V-Play Speedway™, Inspired's ultimate Speedway Racing product.
Four rider line-up to race in this 30-second event that takes places in an authentic computer-generated stadium under floodlit conditions.
Featuring two laps of speed, adrenaline and excitement as the riders go head-to-head racing around the oval track of shale and dirt to take home the coveted chequered flag.
With only four riders in each event, there's an even greater chance of picking the winner, as the riders go into battle. Riders are easily identifiable by their helmet colour.
Key features include:
Each event lasts 30 seconds
4 rider races
Floodlit races in realistic environment
Dynamic camera angles to keep you close to the action
Client configurable margins
Client customizable preamble and in-game advertising space
Available across all land-based and interactive channels via the Inspired Virtuals platform
For more information contact inspiredsales@inseinc.com