FORTUNA INTRODUCES INSPIRED'S VIRTUALS ON SELF-SERVICE BETTING TERMINALS IN CROATIA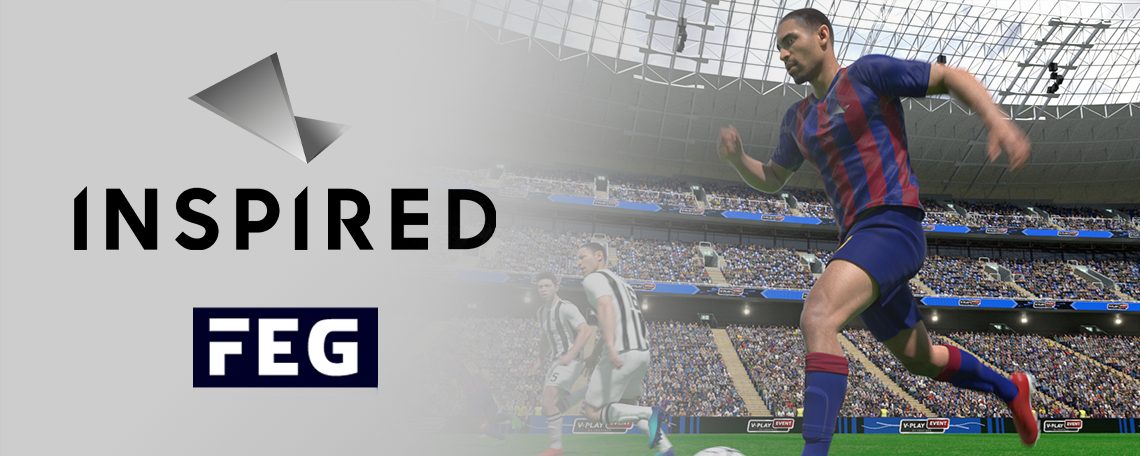 January, 2022 – Inspired Entertainment, Inc. ("Inspired") (NASDAQ: INSE), a leading B2B provider of gaming content, systems and solutions, is taking its long-standing relationship with European-based omni-channel betting and gaming operator Fortuna Entertainment Group (FEG) to the next level this winter.  Inspired and FEG have been in partnership since 2009, with Inspired's BAFTA award-winning products available throughout Fortuna's online and retail brands in Europe, including Fortuna Poland, Fortuna Slovakia, Fortuna Romania, Casa Romania and PSK Croatia.
Inspired, which has already established itself in Croatia's online market through PSK Croatia, is now introducing its Virtual Sports on self-service betting terminals (SSBT) within PSK's branded betting shops and stores throughout the country. PSK Croatia customers will be able to find Inspired's Virtuals on an initial 200 SSBTs in January, with content on an additional 1,000 terminals throughout 2022.
These SSBTs will introduce Croatia to Inspired's V-Play Soccer 2™ product with remarkably realistic graphics and animations as well as an exciting range of betting markets, including International and European team pools followed by a Croatian team pool later this year.
"Fortuna Entertainment is a leading online gaming operator within Central and Eastern Europe, and it has been our pleasure to work with them over the past 12 years," said Steve Rogers, Chief Commercial Officer, Virtual Sports for Inspired. "Having strong partnerships within Europe is key to our overall strategy, allowing for further investment and innovation. We have achieved great success through our long-standing relationship and look forward to expanding our collaboration with Fortuna in 2022 and beyond."
"We greatly enjoy working with Inspired as our main provider for virtual games and entertainment.  Their next-gen graphics, animation and engaging games provide our customers with high-quality experiences, which truly enhance their journey with Fortuna," said Stanislav Sopko, Group Head of Product and Channel Management.  "We are excited to add their amazing virtuals content to our SSBTs and we appreciate their assistance and support in the seamless transition.  We look forward to furthering our strong partnership."
To learn more about Inspired's Virtuals, head here: https://inseinc.com/virtuals/
Ends
About Inspired Entertainment, Inc.
Inspired offers an expanding portfolio of content, technology, hardware, and services for regulated gaming, betting, lottery, social, and leisure operators across land-based and mobile channels around the world. Inspired's gaming, virtual sports, interactive and leisure products appeal to a wide variety of players, creating new opportunities for operators to grow their revenue. Inspired operates in approximately 35 jurisdictions worldwide, supplying gaming systems with associated terminals and content for approximately 50,000 gaming machines located in betting shops, pubs, gaming halls and other route operations; virtual sports products through more than 32,000 retail venues and various online websites; digital games for 170+ websites; and a variety of amusement entertainment solutions with a total installed base of more than 16,000 terminals.  Additional information can be found at www.inseinc.com.
About Fortuna Entertainment Group
Fortuna Entertainment Group N. V. (FEG) is the leading omni-channel betting and gaming operator in Central and Eastern Europe. We started in the Czech Republic and, through our passion and expertise, have become a truly international operator. Our footprint now extends to the Slovakian, Polish, Romanian, and Croatian markets. There are now more than 6,000 of us that we call colleagues and friends and we are proud to be the largest Central and Eastern European betting and gaming operator with over 30 years of experience.
We strive to offer the widest variety of online and offline betting and gaming products. We want to bring more fun and excitement to the game, however that may be: in our shops, on a computer, or on a phone – and always striving for seamless omni-channel experience for all our valued customers.
Our past success will not limit our future ambitions. It is therefore our vision to continue to grow and to become a leading licensed omni-channel betting and gaming operator in Europe with the most trusted and exciting brands.
Forward-Looking Statements
This news release contains "forward-looking statements" within the meaning of the "safe harbor" provisions of the U.S. Private Securities Litigation Reform Act of 1995. Forward-looking statements may be identified by the use of words such as "anticipate," "believe," "expect," "estimate," "plan," "will," "would" and "project" and other similar expressions that indicate future events or trends or are not statements of historical matters. These statements are based on Inspired's management's current expectations and beliefs, as well as a number of assumptions concerning future events.
Forward-looking statements are subject to known and unknown risks, uncertainties, assumptions and other important factors, many of which are outside of Inspired's control and all of which could cause actual results to differ materially from the results discussed in the forward-looking statements. Accordingly, forward-looking statements should not be relied upon as representing Inspired's views as of any subsequent date and Inspired does not undertake any obligation to update forward-looking statements to reflect events or circumstances after the date they were made, whether as a result of new information, future events or otherwise, except as required by law. You are advised to review carefully the "Risk Factors" section of Inspired's annual report on Form 10-K for the fiscal year ended December 31, 2020, and in Inspired's subsequent quarterly reports on Form 10-Q, which are available, free of charge, on the U.S. Securities and Exchange Commission's website at www.sec.gov and on Inspired's website at www.inseinc.com.
Contacts:
Trade Press
Sean McGreavy
Sean.mcgreavy@inseinc.com
+447869839229
Investor Relations
Aimee Remey
+1 646 565-6938
For Press and Sales
@Inspired_News